The ECC is promoted by a diverse group of French residents in the UK, British citizens and international Francophiles with deep ties and experiences within the global community who are brought together by a shared goal of supporting a healthy Europe. ECC's rhizome includes a variety of French and British decision-makers and influencers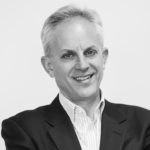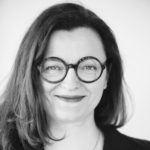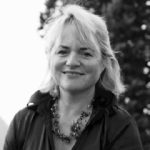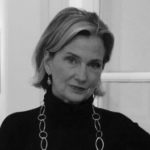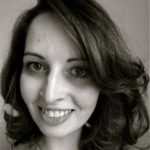 Alexandre Chavarot is a co-founder of Access Corporate Finance, an independent energy and climate financial advisory firm. Prior to Access, he spent most of his career at Lazard and at the Clinton Climate Initiative. He has been advising on the structuring of and investment in large scale energy projects in different parts of the world.  Alexandre is an executive committee member of the Harvard Kennedy School Fund. He has also been involved in French political campaigns, recently with the Mouvement Démocrate and En Marche ! He has been living in London for more than 20 years. He is a graduate of Science Po Paris, the Harvard Kennedy School and INSEAD.
Marianne Magnin combines 16 years of corporate experience at senior levels (Royal Dutch Shell, PwC) with 10 years in the art sector at the crossing of philanthropy (she founded and chairs The Cornelius Arts Foundation), art-tech start-ups and curatorial activities. She has been a political activist since 2007, being involved both in French and British landscapes. She has lived in the UK for nearly 20 years. She is a graduate of KEDGE business school and was further trained at Harvard and INSEAD.
Kalypso Nicolaïdis is Professor of International Relations and director of the Center for International Studies at the University of Oxford. She was previously associate professor at Harvard University's Kennedy School of Government. She is chair of Southeastern European Studies at Oxford and Council member of the European Council of Foreign Relations. In 2012-2013, she was Emile Noel-Straus Senior Fellow at NYU Law School (2012-2013). In 2008-2010, she was a member of the Gonzales reflection group on the future of Europe 2030 set up by the European Council. She also served as advisor on European affairs to George Papandreou in the 1990s and early 2000s, the Dutch government in 2004, the UK government, the European Parliament, the European Commission, OECD and UNCTAD. She has published widely in numerous journals and written books on international relations, global governance, trade ethics, law and democracy promotion, as well as the internal and external aspects of European integration.  She is a graduate of Sciences-Po (1982) and received her PhD from Harvard in 1993.
Elizabeth Frost Sainty is the co-owner and Creative Director of the London based gallery Stair Sainty.  She has worked for over thirty years across all spectrums of the arts.  Among many other projects, she has founded and run a New York art advisory; produced documentary films with U.S. New & World Report; and collaborated extensively with philanthropic organisations and businesses on music, dance and art related projects. Raised in a political family in Washington D.C., her interest in activism and politics began at an early age. Most recently she was a part of the overseas leadership of the Hillary Clinton 2016 Presidential campaign, and worked with an American group for Président Macron's En Marche campaign.  She completed her undergraduate studies at The Colorado College, CO in Politics and History, before going on to study Art History at Columbia University, NY.  An accomplished pianist and photographer, she is a member of the Board of Visitors of the Fred Jones Jr. Museum of Art in her native Oklahoma, and divides her time between homes in Paris and London.
Luisa Porritt is the UK Managing Director of pan-European financial PR firm Fargo Agency, as well as an independent strategy adviser and academic in economic history at Royal Holloway, University of London. She is co-founder of ECON+, a network/think tank aimed at engaging young people with economic policymaking. She is a former finance and economics journalist, and also worked for strategic advice firm Global Counsel and former UK government minister Shriti Vadera. Luisa is Press Officer for and Executive Committee member of the Westminster and City of London Liberal Democrats. She is a graduate of Sciences Po, Paris, and Royal Holloway.
Tushita Ranchan is an internationally experienced investor in green energy and infrastructure projects. She has served on boards of companies and charities and is actively involved in public service initiatives. She serves as Chair of the Green Purposes Company to hold the UK government's share in the recently privatised Green Investment Bank. Tushita is one of the founders of Britain for Europe, a UK wide grassroots campaign to remain in the European Union following the vote for Brexit. She founded a non-profit organisation in India to promote community-based youth volunteering. Previously, she held senior appointments at a leading fund and development company in Abu Dhabi, ran a solar module manufacturing company in east Germany and raised several billion dollars of structured and project financing while working with Citigroup. Tushita is now based in London and invests in early stage start-ups. She lectures on International Finance and Public Policy at Sciences Po in France and is a co-opted governor of a primary school in east London.